To My Family and Friends … It starts today. For those who are new to chiropractic, we will be gifting Friends and Family of our Practice Members a full "Get Back To Abundant Health Package".
This comprises the first 2 visits to the office – the first visit is where we listen to your concerns and determine your health goals. We conduct a Neuro-Structural Exam including Nerve System scans, Computerized Range of Motion and we organize any x-rays they may need.
A video explanation is available here or by clicking on the image below.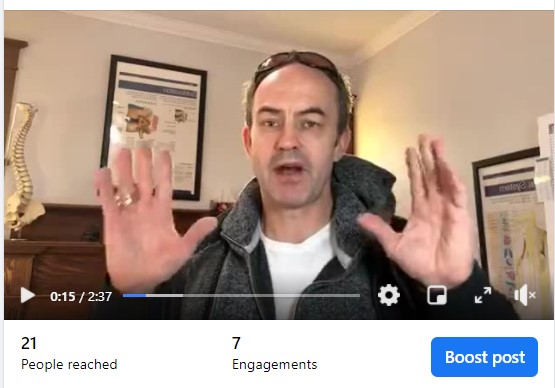 At the follow-on visit, we go through all the findings and identify the cause of your current health challenges. We put together a plan to correct the cause.
This package is usually charged at $120 but is 100% at our expense during the Friends and Family week Mon 30 Nov – Fri 4 Dec.
Please note there are now only 8 places left (30/11/20).
To reserve spaces for your Friends or Family simply follow this link or call us on (613) 725 2525 to book your loved ones a spot. When the team calls to finalize the details simply mention "Friends and Family Week".
Wishing you a Powerful and Fun run-up to Christmas,
Dr Craig and Dr Marie-Claude
(613) 725 2525
P.S. Please feel free to forward this page to friends or loved ones to allow them to arrange for their appointment directly if this easier for you and them.