Book Your Complimentary Consultation
With Your Chiropractor in Westboro
The Chiropractor Westboro & Ottawa Residents Seek For Long Term Health Solutions
---
Request A Complimentary 15 Minute Consultation
Our complimentary consultation gives you an opportunity to consult with one of our Chiropractic Doctors risk-free. We can do it in-person in our office, by telephone or we can do a virtual telehealth appointment (if you have a computer with a camera and microphone).
We look forward to meeting you soon.
Just provide a few brief details below and we will reach out to you very soon. (Usually within 1 business day).
Best Health
Dr Craig and the Team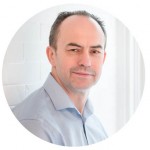 Office Hours

M

7:00 – 10:00

2:30 – 6:30

T

7:00 – 10:00

2:30 – 6:30

W

7:00 – 10:00

2:30 – 6:30

T

7:00 – 10:00

2:30 – 6:30