Sick and Tired Of Living With Migraines?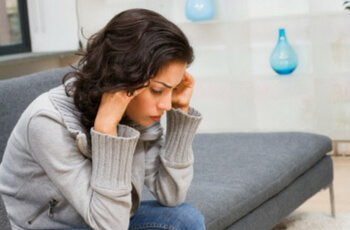 Flashing lights behind your eyes?
Living in a dark room to dull the pain?
Eating painkillers like candy?
Isn't it time to do something different? Loving Life Chiropractic is different.
Stop the downward spiral
Book A Full No-Risk Chiropractic Exam Today…
Our Patients Speak
Fern Mackay, Carer:
"I used to get 3 migraines a day but since being adjusted I get none…"
---
Audrey Hughes, Vice Principal:
"I've had a lifetime of migraine headaches… very debilitating and would last up to 5 days …I was taking pain killer after pain killer so I could go to work. I never associated chiropractic with migraines. Since being under care …the migraines have diminished considerably… I've got more energy and the weekends back to enjoy.
---
Amanda MacIntyre, Support Worker:
Dr Marie-Claude and Dr Craig are wonderful people and truly care about your health … its not just about back pain. Chiropractic can support your healing process in many ways"
---
Sheila Wark, Carer:
"It's incredible. I am no longer on … painkillers for migraines… and the 3 day migraines which would haunt me every 2 to 3 months have vanished.
---
Alison P, Teacher & Businesswoman
"I was very sceptical about starting care…I was getting 2 headaches a day, every day. This had been going on for almost 20 years. After starting initial care things felt so much better… Things started to improve with my headaches… when my husband asked me the other day how my headaches were doing … I hadn't realised that I had no headaches at all thanks to the chiropractic care.
USE Discount Code MIGRAINES50 to get 50% OFF your initial wellness examination fee and save $60.
NO RISK Guarantee – If you are not 100% satisfied at the end of your initial assessment we will refund all fees paid.
---
Migraine Treatment | Loving Life Chiropractic