Ice Skating In Ottawa Is So Cool!
I have been approached by a few people telling me that they are super-frustrated because of the recent closures with gyms and such, and they feel that they are not able to exercise.
So how about next time you come to Loving Life Chiropractic, bring your skates? You can pop around the back to Mckellar Park and take yourself out for a heart-pumping, fun, and full-on skate around our football-pitch size skate rink. Click on the image below to check out this video: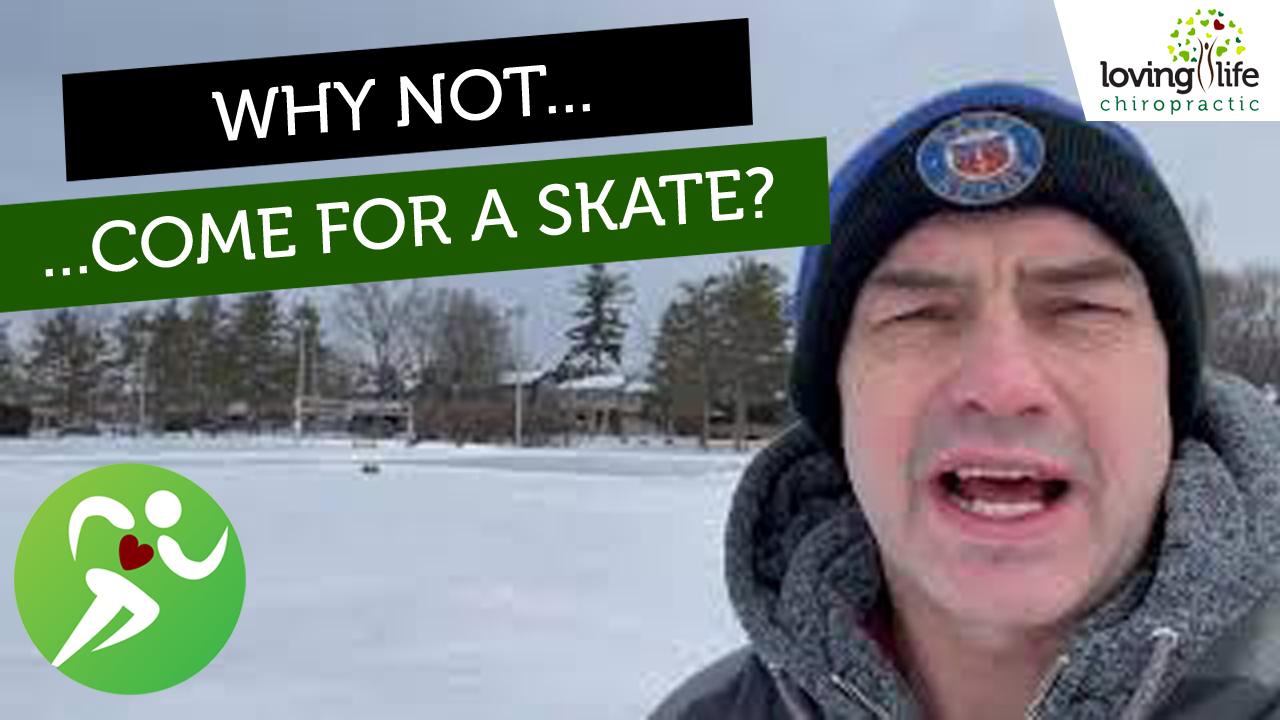 There's also a little rink linked to it. And here's the deal – if you fall over and subluxate yourself (cause nerve interference) we will even give you an "ice rink adjustment" at our expense!
Also, I understand that some gyms are staying open on the understanding that some of the members are rehabilitating. For those of you that are rehabilitating and are looking to get back to the gym, then make sure you reach out to me for a letter if you need one. Under the circumstances, I will drop the usual charge for that letter.
And with all of the extra exercise time that you now have everyone can easily get their tummy time exercises in, as well as any other spinal hygiene exercises I have recommended you. Just follow this link here for my three-minute spinal hygiene exercise program and you can exercise along with Dr Craig!
Enjoy and make sure you stay active over this period.
Let me know of any health topics you would like me to cover.
Dr Craig
Ps
Coming next:
1. -30, no Problem! Your Guide To Running in the winter.
2. What is a Fitbit Charge 5 and How you can win one.
3. No Extra Time Needed – 10 places to do your spinal hygiene exercises without a time cost!
4. Chiropractic Wellness Tips From Dr Craig's Personal Pyramid! Our new YouTube channel –  "The Loving Life Pyramid"
5. Supercharge brain function and nerve flow and reduce internal inflammation with … Fish Oil.