So here is a video of me discussing a groundbreaking paper – "The Effects of Chiropractic Care on individuals Suffering From Learning Disabilities and Dyslexia: A Review of Literature". I am also proposing to do a study here at Loving Life Chiropractic to contribute to the weight of evidence of Chiropractic efficacy for improving neurologic disorganisation.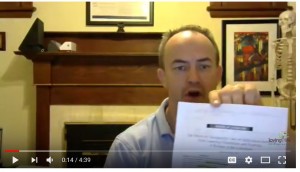 If you know any parents of dyslexic children then please share this post with them. Chiropractic Care and Dyslexia a Review of Literature
Also if you know any researchers at CHEO or in any of the local Universities then please forward them these details as I will need to collaborate to get the best possible quality of research with the resources available.
Many thanks
Dr Craig H